---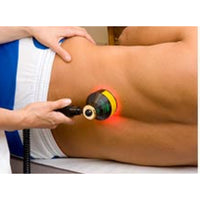 A speedier recovery allows for the return to a normal lifestyle sooner. This method of laser application is highly recommended for post to :
Reconstructive/plastic surgery
Orthopedic surgery
Dental and oral surgery
Plastic and cosmetic surgery
Liposuction
Fat transplantation
Improved success rate after bone and skin grafts and flaps
Afterburn injury
After peripheral nerve injury and microsurgery
Non-healing wounds, ulcers
* Consultation with Sang is a MUST. An $88 fee is to be paid at the time of booking to secure an appointment.
10 min - $50 VIP Members | $55 Non-Members
20 min - $60 VIP Members | $66 Non-Members
30 min - $70 VIP Members | $77 Non-Members
40 min - $80 VIP Members | $88 Non-Members
50 min - $100 VIP Members | $110 Non-Members
60 min - $120 VIP Members | $130 Non-Members


MORE INFORMATION: Please feel free to reach out to her on sang@sangnaturalhealth.com 
booking availability is limited 
Members priority booking
Payment can be done at the time of your appointment