---
Beautiful Skin Naturally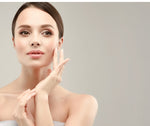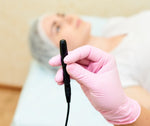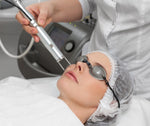 ---
About Us
Hi my name is Sang and welcome to Sang Natural Health where we believe in "Beautiful Skin Naturally".
By combining the best natural and toxin-free skincare products with over 32 years of experience you can be assured that you will be receiving the highest level of care and results.
All of our skin treatments are exclusive to our centre. Sang offers a VIP personalized solution for anti-ageing, problematic skin, scar reduction, and many other skin conditions.
Appointments with Sang are limited so booking in advance is necessary.
ABOUT THE FOUNDER
Sang Ha is the CEO and Founder of Sang Skin Care and Sang Natural Health.  Sang is a health and beauty professional with over 32 years of clinical experience. Among her accomplishments is her very own skin care range "Sang Skin Care" which is currently distributed throughout Australia and internationally.
From a young age, Sang was passionate about finding a balance between Eastern & Western health products. In her teenage years she struggled with different skin conditions causing her to experiment with solutions. After completing her professional training, her skin continued to trouble her. She felt annoyed that despite having a house full of products (expensive & cheap) that she was required to use at different times of the day, her skin was still the same!
At the age of 19, she opened her first Skin Clinic. She used it as a chance to begin perfecting her art and finally creating products that were simple, effective and loved by all. She studied Eastern and Western medicine and knew that the answer was to combine both!
Sang knew that in Chinese medicine, essential oils have been used for centuries and are still in use today. In the West, the Egyptians used essential oils to preserve the dead during mummification. Even, after thousands of years the flesh remained intact!
The word soon spread, and her products became a household staple for many of her clients. They too wanted a single product that could be used by all members of the family. They could not get enough of her plant-based products and she decided it was time to share her products outside her selected clients.
TO REQUEST AN APPOINTMENT OR WORKSHOP
Text on 0411254810 (please do not call this number)
Email us at sang@sangnaturalhealth.com
Facebook Messenger: sang@sangnaturalhealth.com
https://www.facebook.com/sangnaturalhealth/?ref=bookmarks
Please feel free to sent Sang an email  in regards to any skin concern at: sang@sangnaturalhealth.com